Art Expo was AMAZING!  I loved the art work and children's creativity.  I especially enjoyed the live performances of many talented students from kindergarten through eighth grade.  Kuddos to Zoe, Spencer, Miles, Vincent, and Cecilia for their willingness and courage to share their beautiful music.  Thank you, to all who bid on auction items.  Your support of St. Michael's is greatly appreciated.
It's hit me that little time is left in the school year.  We've grown close and finished a lot of learning.  It's bittersweet to begin that annual process of acknowledging that third graders are eager to launch onward to fourth grade.  They are ready for their next academic adventure.
As I begin to arrange class lists for next year, please keep in mind that Mr. Gould and I work together to design around what we, the classroom teachers, know about all the students. Three important criteria for us include and are not limited to the following factors.  First; we strive to list two academically and gender balanced classes.  Second, we mix up our two classes to provide students opportunity to work with other students. Third,  we place students with a friend.  Please, know that I work closely with my grade level partner to design classrooms that foster success and compatibility.
Goodbyes come in all shapes and sizes this week. Third graders will gather with their eighth grade buddies Monday morning for a visit and indoor game.  During Eighth Grade Buddy Breakfast we will play "All Together Now," which challenges three groups to create and demonstrate a simple cheer with movement and sound. 
Thursday, we share awards and goodbyes during our class party at the Racquet Club.  Parents are welcome to join us or drop in as time allows. At 2:00, Mr. Gould and I will present awards to our students and room parents. He and I will acknowledge each student for one of their many talents. Sometimes we're serious and sometimes we're silly. Awards will wrap up around 2:30 and children are dismissed to their parents or carpool. Please, let me know if your child is part of a carpool or will need a ride back to school.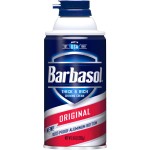 Classroom clean up is scheduled Friday morning.  Shaving cream is our cleaner of choice. The result is a room full of fresh smelling, clean desks. Finally, at 11:15, All School Chapel brings everyone to the gym for Eagle Awards and goodbyes to the eighth graders. The Eagle Award is given to students who are role models of good citizenship. Award recipients are hard working students who show compassion for classmates and stewardship towards school.

Sadly and happily, class dismisses at noon, and our third grade family also says goodbye to the Primary Courtyard. Your children have grown in many ways academically, socially, physically, and spiritually this year. I've enjoyed every minute and I'm pleased to say they are ready for the next step.

Stop in anytime and let me know about your future successes!  I know there will be many!  Have a great summer!
Reminders
Monday:  Lessons as usual
Tuesday:  Lessons as usual
Wednesday: Lessons as usual and all personal items come home!
Thursday; Lessons as usual until 10:30. Then, were off to the Tucson Racquet Club. Awards presentation begins at 2:00pm. Join us at any time for as long as you can.  Parents and students are dismissed as soon as the award presentations conclude.
Friday; Preparing the classroom for summer. NOON DISMISSAL.
Spelling Words with VCV, VCCV Patterns
actual
adventure
apparent
atop
behold
century
colorful
major
pollute
population
rumble
shadow
tender
terror
unusual
Watch-Out  Words