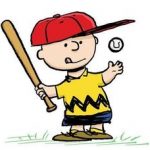 Looking ahead, the school year continues to offer a wealth of activities; academic projects, an enrichment performance, and vacation time! First, a favorite culmination of the Tucson History unit begins this week.  Practice has already started on a baseball themed musical for Fine Arts Night, and a ten day Spring Break is on the horizon.
Wednesday, instructions will come home regarding a social studies project focused on Tucson History.  There are three parts, each with a different due date. Please, read over the instructions with your child and help them schedule their time management into their assignment notebooks.  I will share example projects with the children explaining the projects' strengths and weaknesses. Encourage your kiddos to ask questions if any of the instructions are unclear.
Standardized Testing will take place in the morning, beginning April 3rd through April 6th.  I am purchasing chewing gum for the students to chew while we are testing.  When testing ends for the day, the gum is tossed into the trash.  There is actually science behind the benefits of gum chewing while high attention and focus are necessary.  If there is a specific chewing gum brand, type, etc. that I should consider to accommodate everyone, please, let me know at your earliest convenience.  For the best testing stamina, arrive at school on time, well rested, and well fed.
Warmer weather is an excellent reminder that refillable water bottles, hats, and sunscreen are valuable tools for our daily comfort while in school.  Additionally, children with allergies may want their own small supply of throat lozenges when increased coughing causes throat irritation.
Reminders
March 29th; Tucson History Timeline instructions posted
March 30th; Tucson History assessment pages 33-36
April 3rd – 6th; Standardized Testing
April 7th; Fine Arts Night K-3 @ 7pm
April 13th; Noon Dismissal
April 14th – 23rd; Spring Break
May 1st; Tucson History Timeline Project due
May 17th; Field Trip to Sweetwater Wetlands