Welcome back from fall break.  My week was all about relaxing and spending time with  family and friends.  I am refreshed and ready for school on Monday.  Seeing the students and hearing about their break will be a highlight for me as we reassemble to the routines and procedures of third grade.
I have added November and December slots for volunteering during our Language Arts block.  Please, join us by signing up here.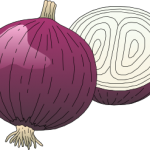 Every October, I recall a description of the autumn weather in Tucson as Onion Weather.  In the early morning when temperatures are cool, or even 'chilly', layers of clothing may be necessary.  The classroom may also be quite cool first thing in the school day, requiring an extra layer such as a sweater or vest after outerwear is removed.  As the sun climbs and the temperature rises, a layer or two is peeled away, especially during recess and PE.  Then, as daylight fades and the sun no longer warms us, layers are added on again.
With Onion Weather in mind, the extra layers worn in the classroom must follow uniform guidelines that are found in the Student/Parent Handbook.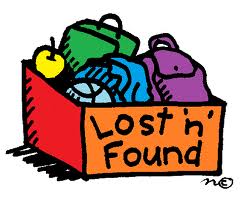 The peeling off of clothing layers also seems to coincide with an increased abundance of clothing items in the Lost and Found bins. Third graders are managing the Foundations Courtyard Lost and Found.  We check items for labels that identify owners.  Then, we return it.  If it's not labeled, we hang it up on the Lost and Found clothing rack making it easy for families to look for misplaced items.  Students enjoy making deliveries to return items.  However, we discover that most items are not clearly labeled and the volume of clothing, lunch boxes, water bottles, and jackets  grows and grows.  Please, help us help you.  Make sure all clothing and personal items are clearly labeled.  
Reminders
October 18th; Grandparents and Grand-friends Day
October 20th; Episcopal School Sunday
October 31st; Halloween Party and Parade
November 8th; Field Day and noon dismissal
November 11th; No School
November 20th; Noon Dismissal
November 22; Tucson Presidio "Friday at the Fort" field trip
January 24; Tubac School Room field trip
Spelling List Words with Short e
central
connect
correction
element
enemy
everywhere
exception
exist
insect
messy
pester
several
stem
upset
whenever
Watch-Out Words