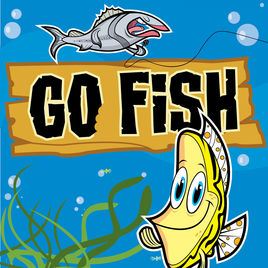 Go Fish was an experience I'll never forget!  Visually the costuming was vivid and kept my attention as I identified the creative and colorful ocean creatures.  Third graders stole the show!  They sang and acted their best offering a sweet story of friendship.  I couldn't stop smiling and laughing with joy at the many surprises throughout the show.  I am proud of all the students for accomplishing a complex production.  Kuddos to Mrs. Faltico and her students for a Fine Arts Night to remember as the BEST EVER!
In the classroom, only five weeks of school left!  I can't believe how quickly the time has flown.  As the second half of the third trimester flies by, I expect children to continue their strong work ethic through to the very last day of school.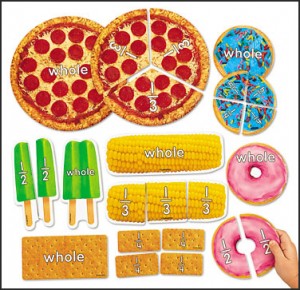 Chapter 8 Math continues to build on the foundation of factors and multiples and prime and composite numbers.  Equivalent fractions and simplest form algorithms are supported with fraction tiles in lessons 4 and 5.  Then students explore comparing fractions using least common multiple and benchmark fractions on a number line.  An assessment is schedule after completing lesson seven.  My Math online materials are supportive of the learning we are accomplishing in the classroom.  Click on the My Math Link for easy access here;  http://connected.mcgraw-hill.com/school/b7c0
Language Arts Unit Six "Past to Present" finishes this week.  Review of concepts should be a part of nightly homework focusing on reading comprehension and grammar concepts.
Reading Comprehension
Classify Details; Visualize
Analyze Language; Visualize and Sequence
Steps in a Process; Visualize
Visualize; Determine Theme and Use Visuals; Determine Theme
Grammar
Pronouns and Pronoun-Antecedent Agreement
Subject and Object Pronouns
Demonstrative Pronouns
Indefinite Pronouns, Possessive Pronouns, Pronoun Agreement
We are feeling allergy miseries as we cough and blow our noses until they are chapped. Extra bathroom breaks are necessary, because we are drinking a lot of water to sooth our sore throats.  Chapped lips are another common aliment this time of year that can be comforted with a little Vaseline-type product.
The water coolers are very convenient for refilling our water bottles. Drinking extra water is important as our spring climate loses its moisture and dries up.  Please, make sure a refillable water bottle is available in the classroom every day.  Additionally, I strongly recommend that students apply sunscreen daily, and  wear a hat to minimize sun exposure at daily recess and during outdoor P.E. on Tuesday and Friday.
Reminders
Following Math Lesson 7; assessment over lessons 3-7
April 27; Language Arts Unit 6 Assessment
May 2; Tucson History assessment pages 25-28
May 2nd; Noon Dismissal
May 18th; Relaxed Dress
May 18th; Art Expo