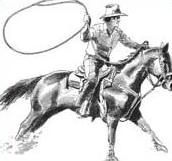 Rodeo Break is a week of purposely slowing down for me.  I will take my time and enjoy each day's adventures and tasks with family and friends.  I'll return refreshed and ready for school to resume February 25th and continue our third grade journey.
Looking forward, Language Arts lessons begin our next unit Mysteries of Matter.  "What causes matter to change?" That is the big question we are exploring in this unit. To answer it, we are reading, writing, and talking about what happens when materials change from solid to liquid to gas. This week, we're reading Melt the Snow! by Marisa Montes. In this play, a snowflake falls on a little ant. How will she get free? Reading comprehension focuses on Character and Plot.  Grammar looks at adjectives and comparison adjectives.  Writing lessons explore scripts and the challenge of writing dialogue.
St. Michael's Church feeds needy, hungry folks.  Once a month, the church prepares 500 lunches for Casa Maria.  St. Michael's students help by providing hard boiled eggs.  Every month a different grade is given the opportunity to help the church with their food program.   
Parishioners make egg salad sandwiches Friday evening in Parish Center.  Then, the sandwiches are packed into 500 brown bag lunches which include fruit and cookies.   The lunches are delivered by church volunteers on Saturday to Casa Maria.  March 1st is third grade's turn to provide eggs.  Each student may bring one dozen hard boiled, peeled eggs.  The eggs may be brought to school on Thursday or Friday.  In addition to donating eggs, all are welcome to join St. Michael's parishioners in the sandwich making and brown bag packing Friday evening.  Thank you, in advance for your support.
Please, if your child borrowed, clothing, accessories, or a mason jar for our fabulous field trip to the Tubac school house, return the items cleaned at your earliest convenience.  I've posted a few pictures of the field trip, shared by a parent, here
If you would like to add more pictures, send them my way and I'll add them to the blog.
Reminders
March 1; Casa Maria-one dozen, peeled, hard-boiled eggs
March 7; Noon Dismissal
March 1-14; Parent Teacher Conferences
March 22; Field Trip Sweetwater Wetlands Project WET
Spelling words with Long i; ie, igh
dried
flashlight
flight
fried
frightful
higher
lied
lightly
nightmare
pried
sigh
slightly
sunlight
tried
untied
Watch-Out Words